Mangalore: Inauguration of the Student Union Council 2020-21 of University Evening College, Mangaluru, was celebrated on Monday 22nd February in Ravindra Kala Bhavan of University College Campus, Mangaluru.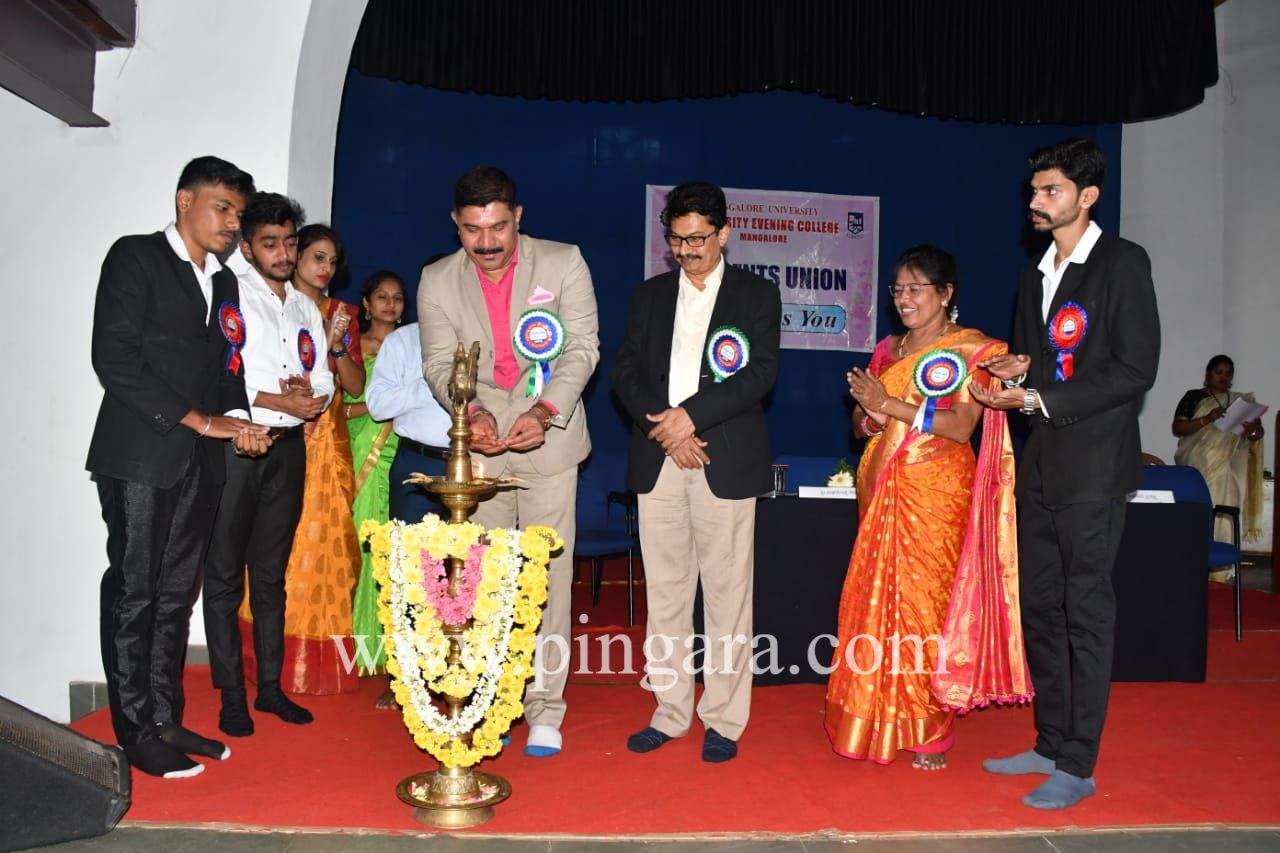 Vedavyas Kamath, MLA of Mangaluru South Constituency was the chief guest of the programme. As age is not important, the evening college students are focusing on their goals inspite of work stress. He appreciated that this college provides an opportunity to reach their peak of success.
Raghavendra Rao, Panel Advocate of Supreme Court New Delhi & Notary inaugurated the event and he said, students should have direction. One should not follow short cuts to reach one's career. Everyone should cultivate sorry and forgiveness in one's life.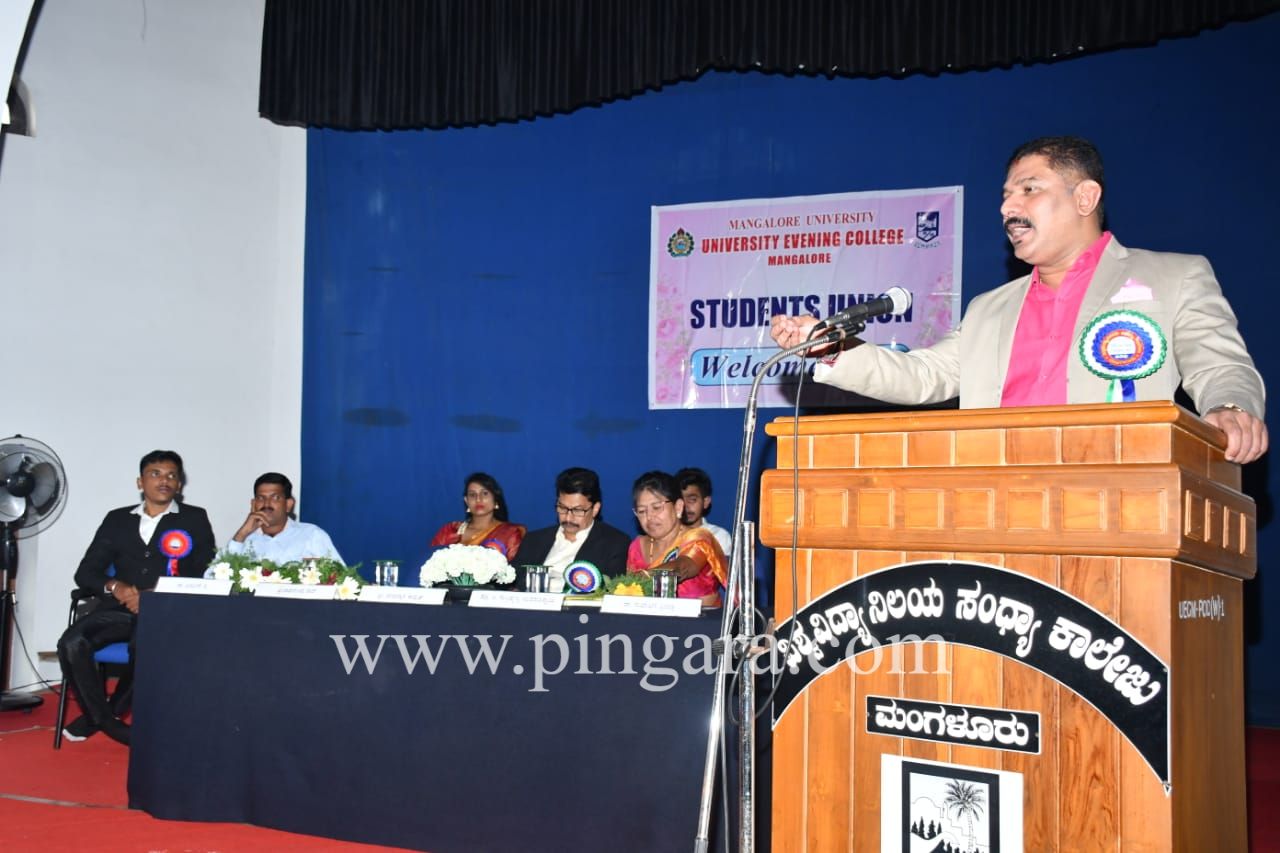 Prof. P. S. Yadapadithaya, honorable Vice Chancellor of Mangalore University presided over the programme. He motivated the students by saying, one should not react but respond for a good purpose. Students should bring out their  hidden talents with a great will power.
Dr. Jagadeesh B. – Assistant Director of Student Union read the oath to the students. Office Bearers Deepak, Ranjith, Archana,  Nithin,  Laxmi were present on the dias. Dr Subhashini Srivatsa – Principal, University Evening College welcomed the gathering. Deepak –President of Student Union gave the vote of thanks. Durga Menon Compered the programme.