Mangalore: AAP-Dakshina Kannada delegation comprising 150 members led by Santhosh Kamath returned to Mangalore after participating in the farmers' convention organised by farmers' leader Kodihalli Chandrashekhar in Bangalore on 21 April, 2022. Chief Minister of Delhi and Aam Aadmi Party (AAP) national convener Arvind Kejriwal was the chief guest for the event.
 "We were highly impressed and motivated to listen to the speech made by our national leader Arvind Kejriwal. In his speech Kejriwal urged the people of Karnataka to support the Aam Admi Party, just like the people of Delhi and Punjab have done. He explained the achievements of the party in running a clean and progressive government in Delhi and promised much needed change, transparency and corruption free governance," said Santhosh Kamath, President of AAP- Dakshina Kannada unit.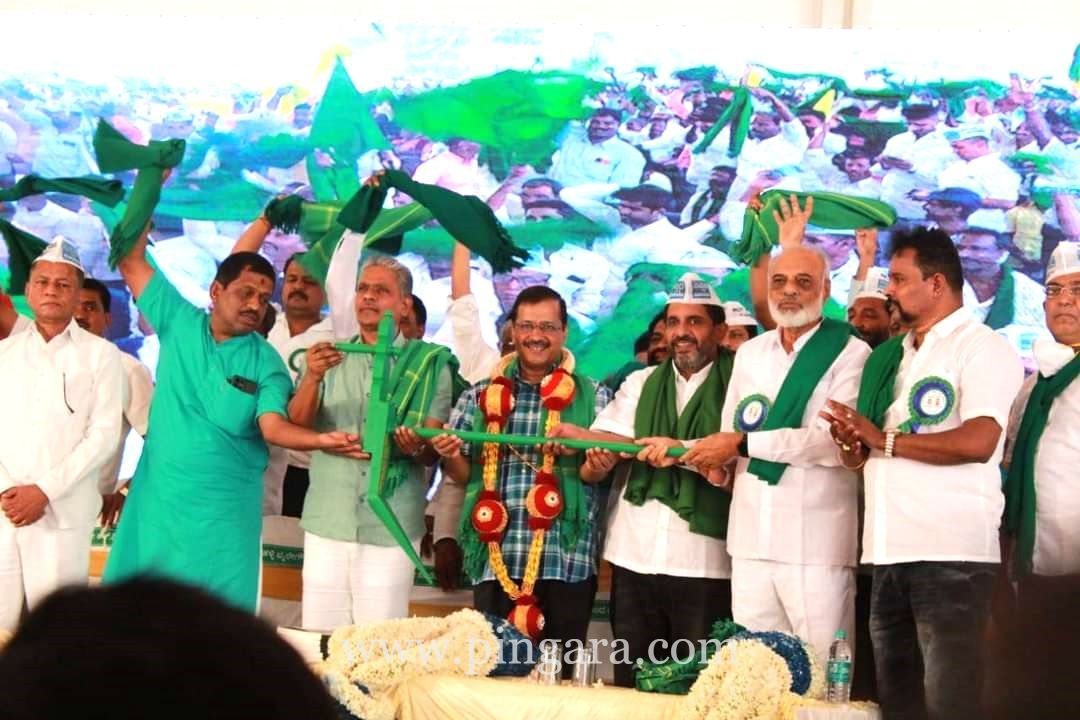 At the event AAP-DK delegation also met newly joined former KAS officer K. Mathai, AAP state president Prithvi Reddy and vice president Vijay Sharma. DK-Udupi observer Ashok Adamale along with prominent AAP functionary Jayaprakash Rao and party members were present at the event.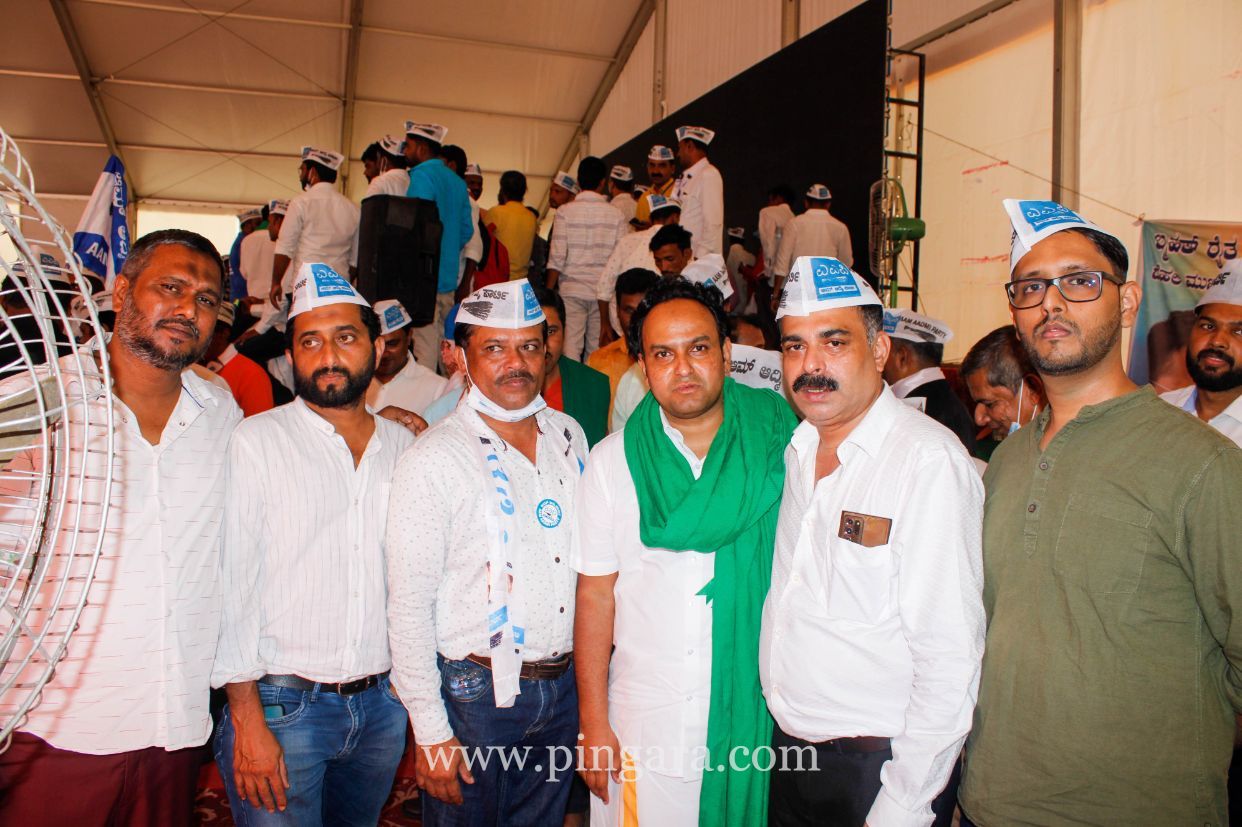 "After attending this event, our district unit is now fully geared to intensify our activities and popularize our party's agenda of clean administration and performance oriented governance among the people of this region," Santhosh Kamath added.