Mangaluru: The Mangaluru Odia Cultural Association (MOCA) is organising the Utkal Divas Celebration on April 1st, 2023 at Pacific 4 Hall, Hotel Ocean Pearl, Navabharath Circle, Mangaluru 6pm to 9pm.. The Day is celebrated in the memory of the formation of the Odisha state as a separate province on 1st April 1936.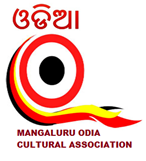 In the city of Mangalore several Odia people work in all major sectors in Hospitals, Banks, NMPT, MRPL, Railways, Medical Colleges and Teaching institutions.
In Mangalore Utkal Divas celebrations nearly120 families comprising of  400 people will be participating in the event. The following dignitaries will be participating in the inaugural function. 
Captain Soubhagya Ranjan Pattnayak, Deputy Conservator, New Mangalore Port Trust, Sushant Mahapatra, Senior Manager, MRPL, Dr. Ramesh Chandra Sahoo, Professor Emeritus, Manipal University, Dr. Umasankar Mohanty, President, Manual Therapy Foundation of India, Dr. Kausalya Sahoo, Professor of Pathology, KMC, Mangalore. Gyanaranjan Mallik, Chief Technology Officer ( CTO), SKF Boilers and Driers Pvt Ltd, Moodabidri, Gopal Krishna Sahu,  Assistant Manager, Ambuja Cements Limited, Mangalore, Dr. Debashisha Jena, Faculty, NITK, Surathkal, Kalyani Mohanty will be present and Sunita Sahu will be the Master of Ceremony of the Programme.
As part of our commitment to serve society MOCA organising Free Fruit to old aged people and plantation at Mangalore Healthcare Centre, Car Street, at 10.30am, April 1st, 2023.   
About ODISHA(UTKAL) : The Soul of Incredible India
Odisha has been rightly regarded as a land of myriad marvels and is one of the oldest civilizations of the world. Odisha is mainly known for its rich culture and the enormous number of ancient temples. The best known of these are the Jagannath Temple, Puri, Lingaraja Temple at Bhubaneswar,  and the Konark Sun Temple. 
Odisha's art and crafts offer visitors an indelible experience of its cultural heritage. The traditional  colourful and flamboyant traditional pata paintings , silver filigree and stone carving are just mesmerising.The World famous Odissi dance known for dexterity of finger and eye movements originates from Odisha.
From the soil of Chandipur, Odisha the nuclear capable missiles Akash, Shaurya, Agni, Prithvi and just recently being Barak 8have been tested. The Integrated Test Range missile testing facility is located at Chandipur, Odisha plays a major role for safeguarding India and making our country India proud.