"The worst Cricket world Cup in history", Fans fume with anger.
India and New Zealand shared a point each after the match between the two teams at Nottingham was washed out on Thursday. With four out of 18 matches being washed out due to rain till June 14, this ICC Cricket World Cup being held in England and Wales has already become the wettest one since 1975 when the first such tournament was played.
Apart from the India vs New Zealand fixture, the other two abandoned matches in this World Cup were Pakistan vs Sri Lanka on June 7 and Bangladesh vs Sri Lanka on June 11.
Including the four washed out matches (3 abandoned, 1 No Result), one-third of the tournament is already complete. All we are left with is almost one month of Cricket World Cup and 29 matches beginning Saturday, June 15. But as bad weather continues to cause concern among Cricket fans around the world, forecast for the upcoming matches doesn't seem to be encouraging.
Threat of rain playing a factor in the game also looms large over the much-hyped India-Pakistan clash in Manchester on Sunday, June 16, with forecast suggesting a 64 per cent chance of rain. In fact, out of the next six matches of the 'Men in Blue', three of them – against Pakistan, Afghanistan, and Sri Lanka – have an over 60 per cent chance of rain, while two others are in the 50-60 per cent probability category.
The month of June usually witnesses light rain and spots of showers in England. Last year during the same month, the southern parts of the country where three of the four washed out matches were held – Bristol and Southampton – saw very little rainfall (less than 2mm in some stations), as per the British Met Office data. This was considered as a rather dry month compared with normal weather conditions.
So, all that can be said about the ruined matches is that it's just bad luck.
Reactions to matches being washed out over the past one week has been such that
Twitter is abuzz with criticisms of the International Cricket Council (ICC) for holding the tournament in England in the first place despite such bad weather conditions. The council in its defence has blamed it to "unreasonable" weather.
But the Cricket World Cup will taste sweeter once the rain has passed.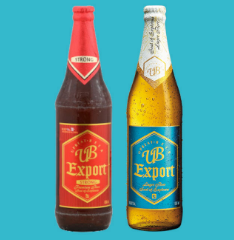 (High profile eminent writer-cricket)