Kochi: Konkani Kendr - Gosripur organised the 57th Konkani Kavi Sangam - "Sobhakrit Bhadrapad" on Septrmber 17, 2023 Sunday, at 3.30 pm at the residence of N. Sadananda Kamath at Pallam Lane, Koovappadam, Kochi.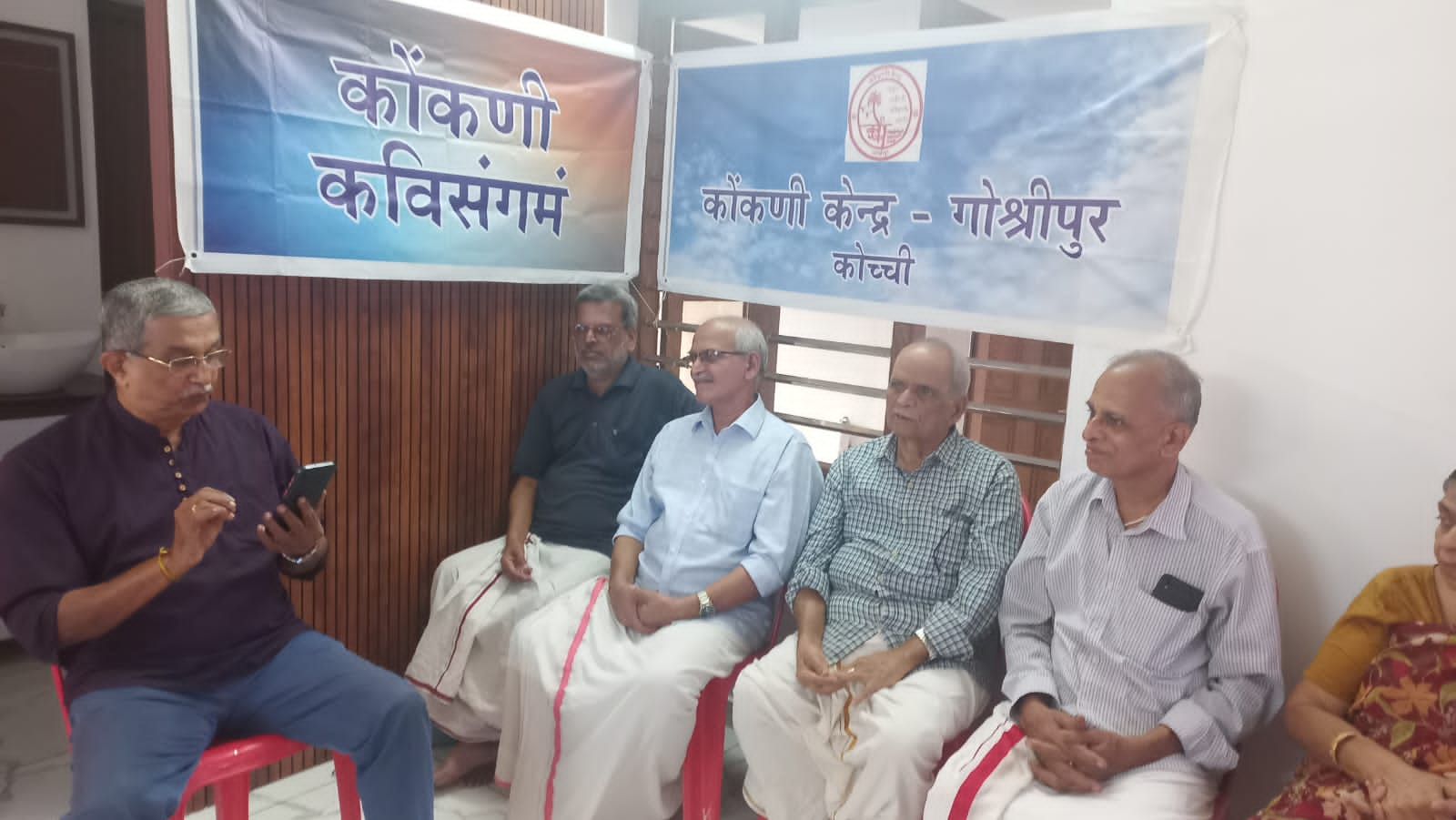 Photo: Poet R. Ramanand Prabhu reciting his poem.
After prayer, N. Sadananda Kamath welcomed all poets. 
In the Kavi Goshti that followed, Sarva Sri/Smt : R.S Bhaskar, Gosripuram Harikumar, Suresh V. Shenoy, N. Madhav Rao, N Sadananda Kamath, Jaya Balakrishna Kamath, K. Narayan Naik, Vilasini Narayan Naik, Dhanya G. Mallya, Sudheesh S. Shenoy, Govind S. Naik, R. Ramanand Prabhu, Andikkadavu Suresh, Kanchana Bose, Govind Shenoy, Vijayakumar N. Pai, N. Balakrishna Mallya presented their poems.
After that, there was a discussion on the poems read. Shri Chittaranjan expressed gratitude to all the participants on behalf of Konkani Kendr - Gosripur. The meeting ended after the prayer.