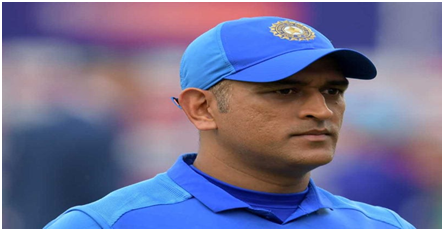 There have been many reports suggesting that MS Dhoni may retire as an India player after the World Cup campaign. While the former Indian captain has not given any indication so far, speculations have been rife that Dhoni would retire soon.
However, if a report in Times of India is to be believed, he may not have a choice in the matter anymore. According to the report, if seems that Dhoni's days as an India player may be over.
The report, quoting reliable sources, said that chief selector MSK Prasad will speak to Dhoni soon if he hasn't had already spoken to Dhoni and convey to that his time to exit may have come.
If the Indian former captain wants to continue, he needs to perform, as selectors feel that he is not an automatic choice anymore.
"We're surprised that he's not done it so far. There are youngsters like Rishabh Pant waiting to grab their chances. As we saw in the World Cup, Dhoni isn't the same batsman anymore. Despite coming in at No. 6 or 7, he was struggling to force the pace, and it was hurting the team," a source close to the board was quoted as saying in the report.
Dhoni scored 273 runs with an average just below 46 and strike rate of less than 90 in the Cricket World Cup 2019. He was criticized for slowing down the scoring and his failure to finish the matches.
1.Dhoni no more automatic pick in team.
According to the report, there is a feeling amongst those who matter in Indian cricket that the 38-year-old must now make way for others. There were some murmurs that Dhoni wanted to retire after the T20 World Cup next year. However, according to the report, he is also not in plan for the  2020 T20 World Cup. It also said if Dhoni decides to continue playing, he will have to fight for his place in the team as he was not an automatic pick any more.
"I don't think he's in the selectors' plan for the 2020 T20 World Cup too. He must quit international cricket gracefully. He isn't an automatic pick any more," the report quoted the source as saying.
2.He is not part of West Indies Tour.
According to report, Dhoni will not be a part of India's forthcoming tour of the West Indies. The sourced ruled out Dhoni's selection for the tour.
India will be next touring to West Indies for three ODIs and as many T20' s besides two Tests and if close sources are to be believed, Dhoni is most unlikely to be in the squad for the forthcoming outing.
3.After the World Cup.
Earlier, another report had suggested, that India's last match in the World Cup will also be MS Dhoni's last game in India colours.
"You never know with MS Dhoni. But it is unlikely that he will continue to play for India after this World Cup. But since his decisions to quit captaincy from the three formats have been taken so suddenly, it is very difficult to predict at the moment," a senior BCCI official had told PTI on condition of anonymity.
4.What he has said about retiring.
MS Dhoni had broken his silence about the reports of his retirement just before India's last group stage in the World Cup against Sri Lanka.
According to ABP News, Dhoni said, "I don't know when I will retire. But a lot of people want me to retire before tomorrow's game."
Amid all the speculations regarding Dhoni's retirement, fans flooded Twitter with tweets asking MS Dhoni not to retire from the game.
Let's wait & watch.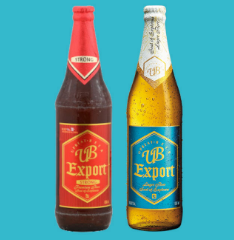 (High profile eminent writer in sports)