Mangalore: On May 11, 2022 an Orientation program for NSS Volunteers on social behaviour, health and nutrition was organized by the National Service Scheme unit, Shree Devi College of Pharmacy- Mangalore. conducted by Rajiv Gandhi University of Health Sciences, Bengaluru in association with UNICEF:
The program commenced with the lamp lighting by Dr. Satishchandra, WHO Surveillance officer Mangalore Division, Dr. Savitha Gatty Deputy Chief Medical Officer Bondel PHC and Hemacharya of Daijiworld Media. Dr Jagdish V. Kamath, Principal Shree Devi College of Pharmacy, Pramod B. Kumar, NSS Program officer, Baiju Mathews NSS officer were present.
Dr. Jagadish V. Kamath welcomed the dignitaries and gave a brief about the college NSS activities conducted during the year.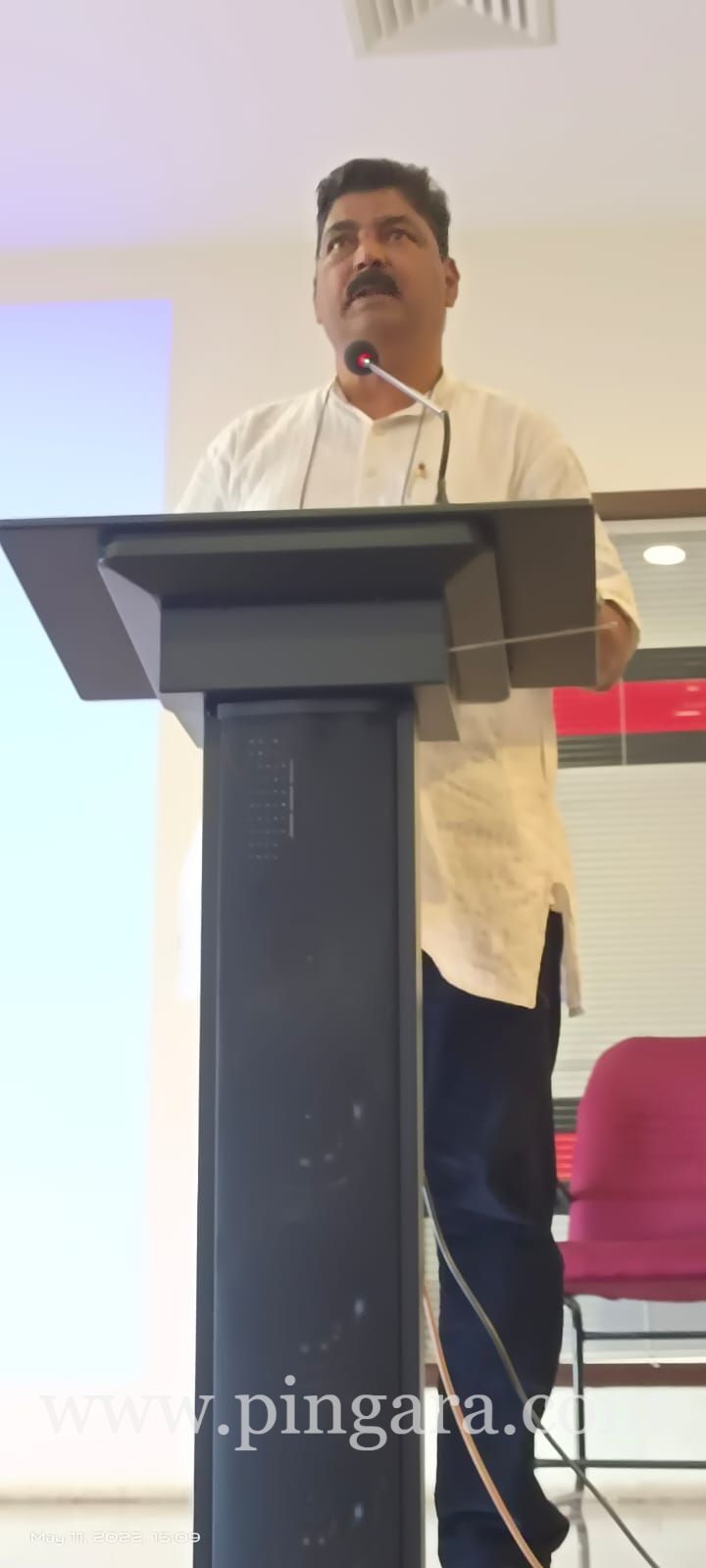 Dr. Satishchandra enlightened the volunteers on Routine Immunisation and the types, therapeutic uses and regime of Vaccines, which was followed by a session on Malnutrition, its problems and remedies and the role of NSS volunteers in creating an awareness by Dr. Savitha Gatty. Hemacharaya's gave an inspiring speech by highlighting the importance of NSS in our life today and how one could get involved with nation building and integration. He called upon the volunteers to join him in his effort of rehabilitating youth from drugs, drinks and depression in his upcoming rehabilitation project, Sarva Dharma Sangama in Kinnigoli. 
NSS program coordinators Tonse Rehab, Mrs. Smitha Shetty, took the responsibility hosting the program while Shahanaz Parveen delivered a Vote of Thanks.
 The program was attended by all the NSS volunteers, the teaching and non-teaching staffs in person as well as online through Zoom.