Here is the big news for all the Roman Catholics eligible Bachelor's and spinsters who are in search of their perfect life partner.
"Waaw Matrimony" a one stop destination for the entire Roman Catholic Community of Mangaluru, Udupi, Karwar, Goa, Mumbai,Kasargod and South India.
In this end of Monsoon 'Waaw Matrimony' is offering 50% Discount to its customers.
Matrimony portal launched in 2018 and since 2 years there has been 2000 plus profiles registered, 17 couples fixed, 5 couples have found their soul mate and got marries and more than 75 couples are on process to be fixed.
Their main objective is to provide a superior and safe online Matrimony experience to Roman Catholic Community.
Waaw Matrimony, to make it easy for its local people they have their 12 franchise across the country, that is in 1. Moodabidre, 2. Bendorewell Mangaluru, 3. Kulshekar Mangaluru 4. Bantwal, 5. Paldane – Mangaluru 6. Eliyaar padav, 7. Omzoor Meramajal, 8. Mumbai, 9. Karwar, 10. Thane – Mumbai, 11. Delhi   12. Dubai.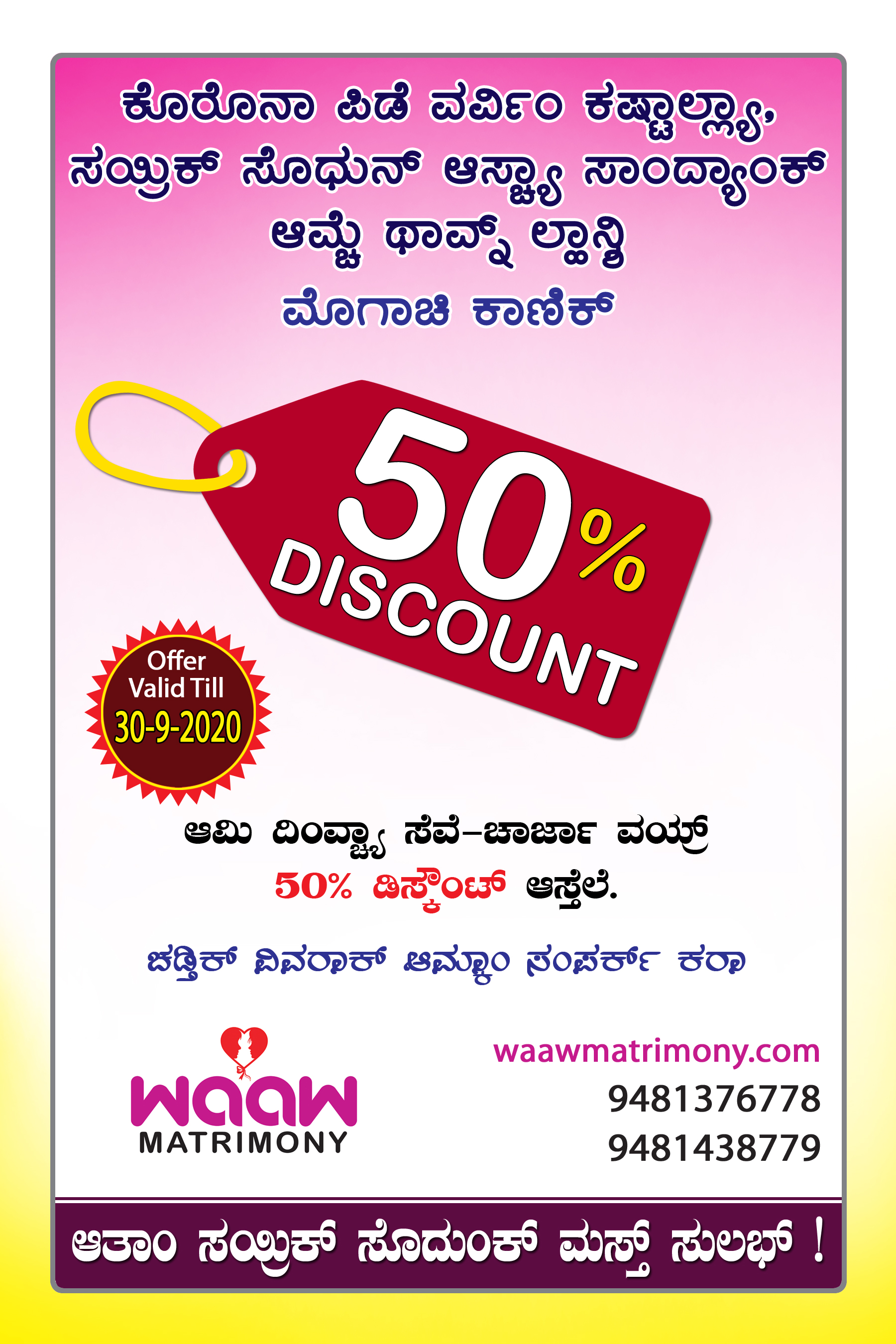 Profiles of brides and bridegrooms can easily be viewed via mobile and computer. The discount of 50% is avail for those who register themselves before 30th September 2020
Here is a call to all the eligible Bachelor's and Spinsters. 'Waaw Matrimony' is at your service if you want to find a perfect soul mate for you.
You can visit to your nearest franchisee or you can register yourself online by visiting their website www.waawmatrimony.com
Contact Head Office:
First floor, Vasudeva Plaza
B C Road, Bantwal, Pin code - 574219
Mobile number: +91 9481376778 and +91 9481438779
Email:  waawmat@gmail.com